THE MANSION: MAISON DE CHARME AND B&B

The Mansion Giriodi, building recognized by the ADSI (Association Historical Abodes of Italy) rises in the heart of Costigliole Saluzzo, in the province of Wedge, from which dista 20 Km: a calm situated country between Saluzzo and Busca, on the manager that brings Varaita to the Valley, absorbed in the plain one to the feet of the imposing thick of the Monviso and of his/her harmonious valleys.

The Family Giriodi sinks for a long time his/her own roots in the immemorial saluzzese. From generations it belongs to the community of Costigliole, and you/he/she has now decided to invest his/her own energies and his/her own passion in the reception of the guest. Agostino attends you to open you the doors of the Mansion and to make you live unforgettable days in the most complete relax.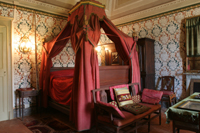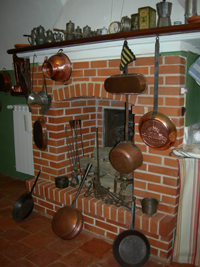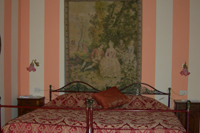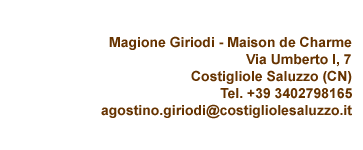 The bed & breakfast, of recent restructuring, he/she offers common spaces for the accueil and the breakfast, soberly furnished and with great taste and numerous rooms devoted to the guests, spacious and comforting. Three of these rooms, allow to live an experience unique immersiva in his/her kind: the guest will have the impression to literally be in the XIX century. You pave in cooked ancient, draperies in eighteenth-century damask, ancient utensils to memory of a past that he/she authentically lives some solid rural tradition, furniture and furnishings you testify of a handicraft tradition of the wood that countersigns today still Saluzzo and his/her outskirts.